Tickets for Bastogne 2021 are now on sale!
We're thrilled to announce that tickets for the We Happy Few 506 Bastogne 2021 event are now on sale.
In partnership with the Bastogne War Museum, we bring you a series of events on Saturday 11th and Sunday 12th December.
Come and meet the actors from Band of Brothers at the Bastogne War Museum and CineXtra Bastogne. Our confirmed guests are Peter McCabe (Donald Hoobler), Tim Matthews (Alex Penkala), Peter Youngblood Hills ('Shifty' Powers), Doug Allen (Alton More), Matthew Leitch ('Tab' Talbert), Shane Taylor ('Doc' Roe) and Lucie Jeanne (Reneé Lemaire). This will be a fantastic event with great opportunities to meet your favourite actors, get items signed and ask them any burning questions you have.
Events include a signing session at the Bastogne War Museum, a We Hapy Few 506 live event including a watchalong of "The Breaking Point" and a Q&A, a private dinner and signing, an exclusive private tour of Bastogne with local historian Reg Jans, and a private event at the US Embassy.
All tickets are available at www.wehappyfew506.com/bastogne2021
We look forward to seeing you in Bastogne. Nuts!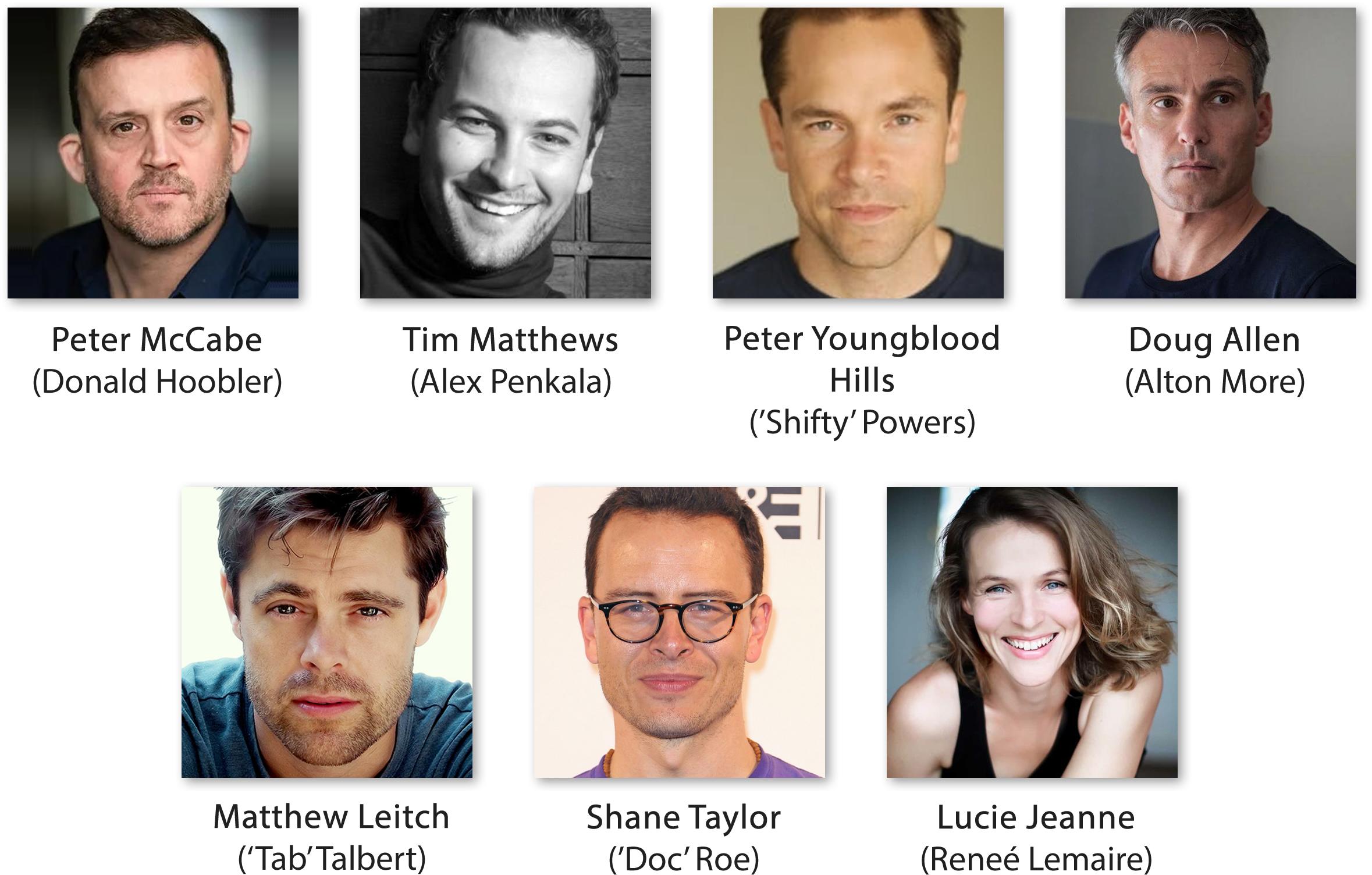 Please note that this line-up is subject to change depending on guest availability.
Event information:
SIGNING AT THE BASTOGNE MUSUEM - Saturday 11 December - Bastogne War Museum
Come and meet the actors for this signing session at the Bastogne War Museum. Get your favourite items signed by the actors from the award-winning HBO mini-series. Photos will be allowed but no selfies.
WATCHALONG AND Q&A - Saturday 11 December - CineXtra, Bastogne
The afternoon begins with a watchalong of Band of Brother's episode 7 "The Breaking Point" - a heartbreaking and unflinching look at the brutal toll the war took on Easy Company, and how it affected them for years to come. After the watchalong we will move onto the Q&A where we will discuss both episode 6 "Bastogne" and episode 7. There will be plenty of opportunities for audience questions so please don't be shy.
PRIVATE DINNER & SIGNING - Saturday 11 December - Bastogne War Museum
At the Bastogne War Museum you will be enjoy a 3-course meal (drinks included) while seated with the actors. You will be able to chat with them as they rotate between the tables. After dinner you will have access to the paid bar for more refreshments while getting your items signed and taking photos.
PRIVATE TOUR WITH HISTORIAN REG JANS - Sunday 12 December
We will join renowned local historian Reg Jans from Battlefield Experience for this exclusive private tour of the Easy Company action sites including lunch along the way. Transport will be provided and the tour will include monuments, battle grounds and other locations of key significance within the area.
PRIVATE EVENT AT THE US EMBASSY - TBC, Sunday 12 December
This is an exclusive event that's not to be missed. You will join the actors at the US Embassy for the evening alongside other high profile guests.
Ticket information:
If you are viewing on a mobile device, please rotate to see the full table






Signing at Bastogne War Museum
Saturday 11 December

✓







Watchalong and Q&A
Saturday 11 December


Dinner and Private Signing
Saturday 11 December




Exclusive Private Tour with Reg Jans
Sunday 12 December






Private Event at the US Embassy
Sunday 12 December






Additional information

Ticket includes:

A limited range of merchandise will be available to purchase at this event

Ticket includes:

Official Event Poster
WHF506 Challenge Coin

Ticket includes:

VIP Goody Bag
Official Event Poster
WHF506 Challenge Coin

Price
£30
£40
£200
£500
More information can be found at www.wehappyfew506.com/bastogne2021-faqs